Bard
Bard Openers
Guide Info
Last Updated: 18 Dec, 2021
Patch Applicable: 6.2
Bard Openers
For all openers:
Use Pitch Perfect at three stacks as able, Bloodletter as able, and Refulgent procs as you get them.
Hold Barrage until the next GCD if you already have an Refulgent proc.
The best potion as of 6.00 is high-quality Grade 5 Tincture of Dexterity.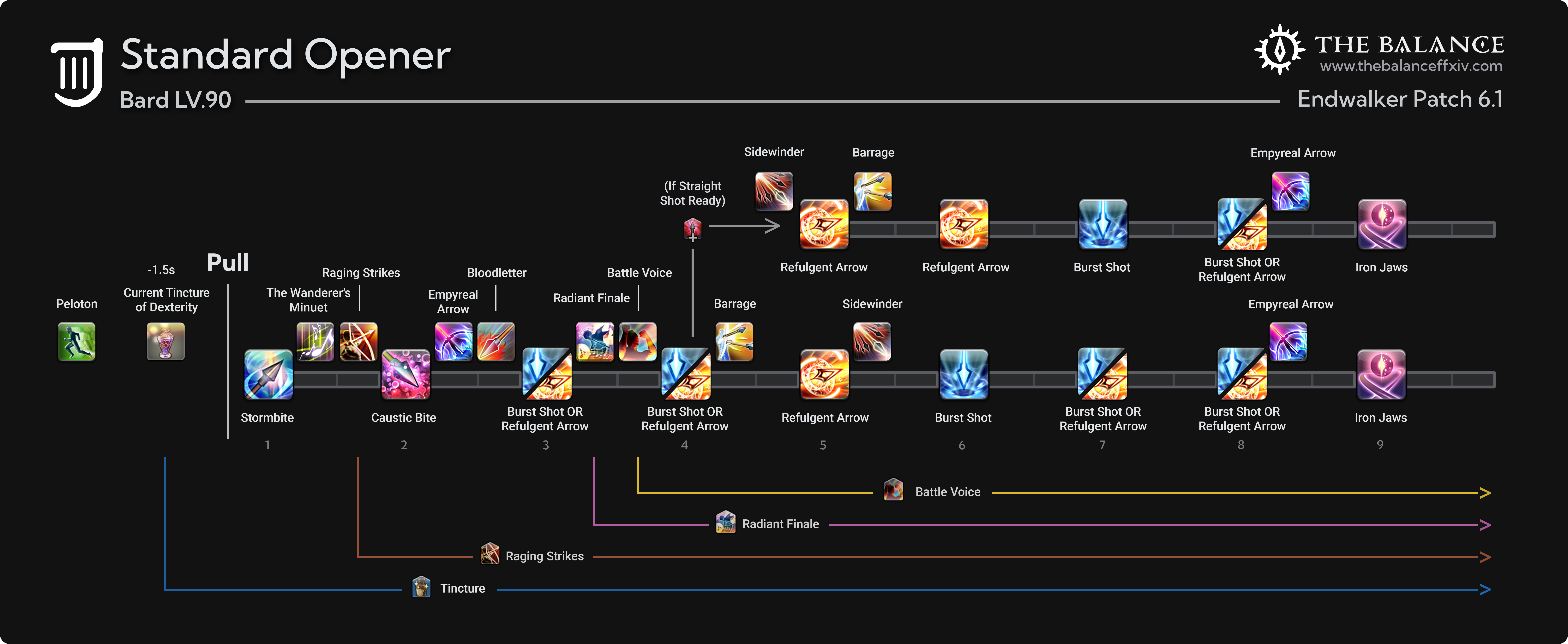 ---
Opener FAQ
Is it really okay to use Radiant Finale for only 2% in the opener?
Yes, by the next two-minute burst you will have gotten three more coda.
--
Should I use Refulgent Arrow between Stormbite and Caustic Bite if I get a proc?
No, getting both DoTs up as soon as possible is slightly better.
--
I've heard about using Tinctures at two minutes, why is it here?
This is just a default opener if you don't know the fight length. If you're certain the fight will last 8:30 or more (accounting for downtime), you will want to Tincture at two and eight minutes.