Paladin
Paladin Openers
Guide Info
Last Updated: 12 Jan, 2023
Patch Applicable: 6.3
Paladin Openers
Tanks currently use Grade 7 Tinctures of Strength (Strength also affects tank magic potency, including healing).
In-depth Opener and Rotation Graphic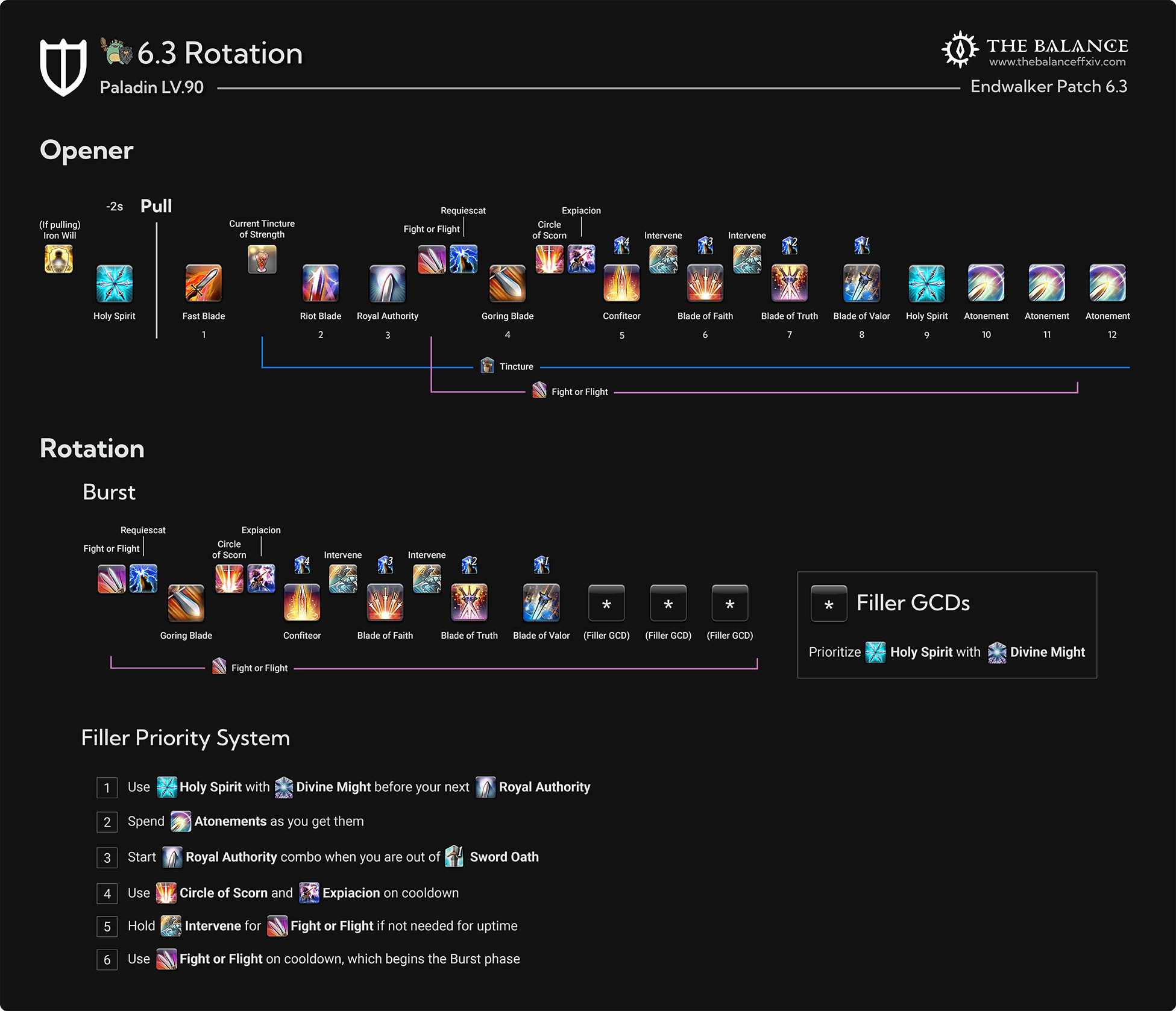 Alternative Rotations
These rotations drop Atonements or hardcast Holy Spirits to maintain a 1- or 2-minute loop. Not recommended to use — these are harder to learn and adjust, and there is practically 0 difference in DPS performance.
How to read: Execute the first line once, then keep repeating the entire loop section.